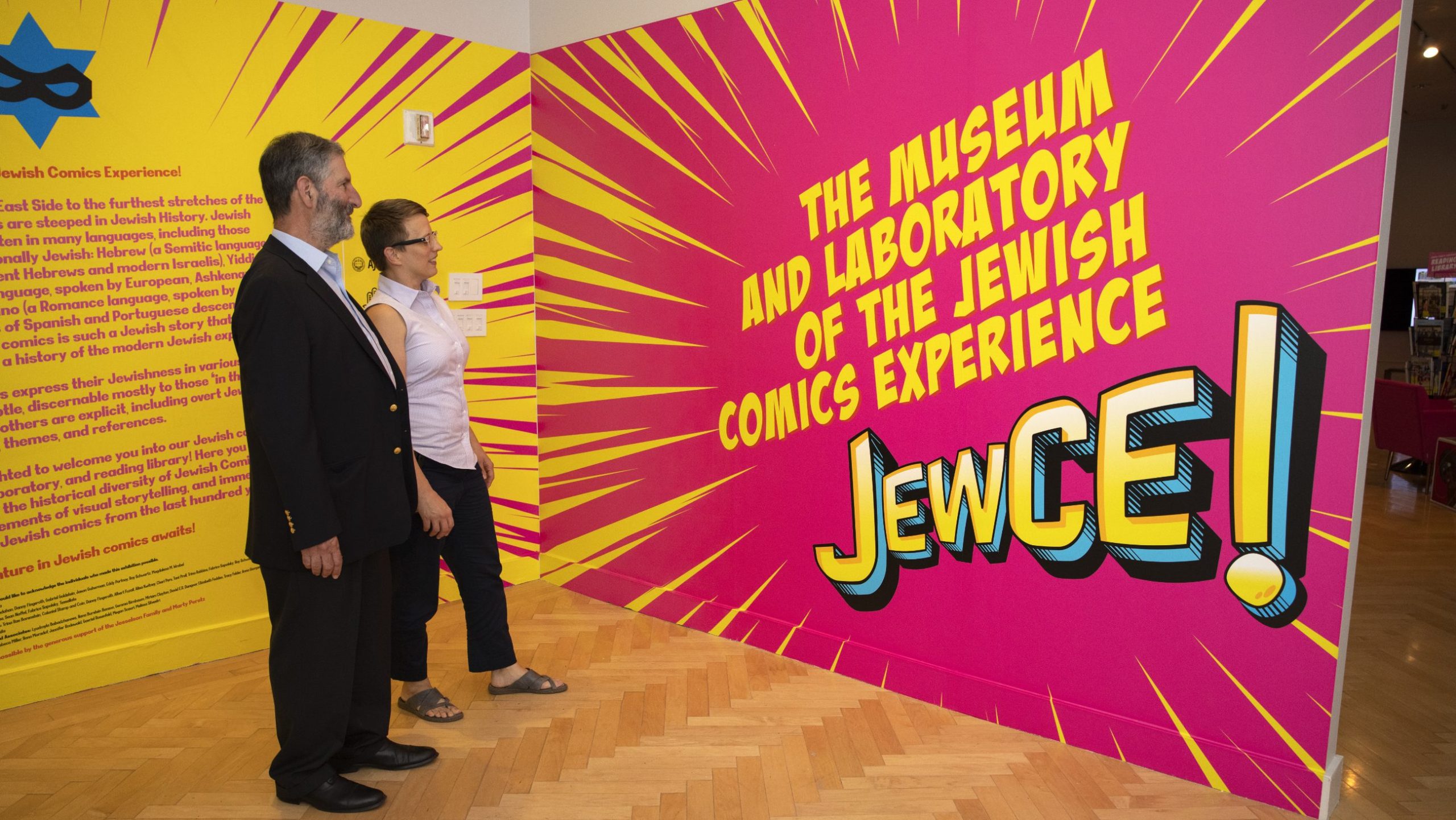 The Museum and Laboratory of the Jewish Comics Experience is a thrilling journey through the vibrant world of Jewish comics, showcasing the powerful fusion of Jewish culture, history, and artistic expression.
The dynamic exhibition brings together an impressive collection of original artworks, historical artifacts, and interactive installations celebrating the rich tapestry of Jewish narratives depicted through the lens of comics and graphic storytelling.
It features the works of renowned Jewish comic writers and artists across the generations, illustrating the evolution of Jewish themes in comics over time. From classic newspaper comic strips to contemporary graphic novels, visitors can explore the evolution of Jewish representation in this popular art form.
The exhibit aims to engage audiences of all ages and backgrounds, providing an immersive experience that connects visitors with Jewish history, culture, and identity, as well as comic book lore, in a new and exciting way.
Housed in the connected Rosenberg and Winnick Galleries, the exhibition includes both a Museum examining the history of Jews and comics and a Laboratory with immersive, family-friendly activities teaching about the craft of graphic storytelling.
The Museum comprises five micro-exhibits from the CJH Partner organizations, with themes like the Jewish origins of the comic book industry and the Jewish response to fascism in comics.
Highlights include original Captain America artwork by co-creator Joe Simon, the rare 1933 "Reign of the Superman" story by Jerry Siegel and Joe Shuster, and the comics of Holocaust survivor Lily Renée, one of the earliest women in the comic book industry.
The Laboratory features exercises in character creation, storyboarding, and iconography. Visitors are invited to pick up the tools of the trade and write and draw, in or outside the box—literally and figuratively.
The Laboratory additionally includes a dress-up photo op area, inviting visitors to create their own superheroes and engage in imaginative cosplay.
The Museum and Laboratory of the Jewish Comics Experience runs October 9, 2023, through December 2023.